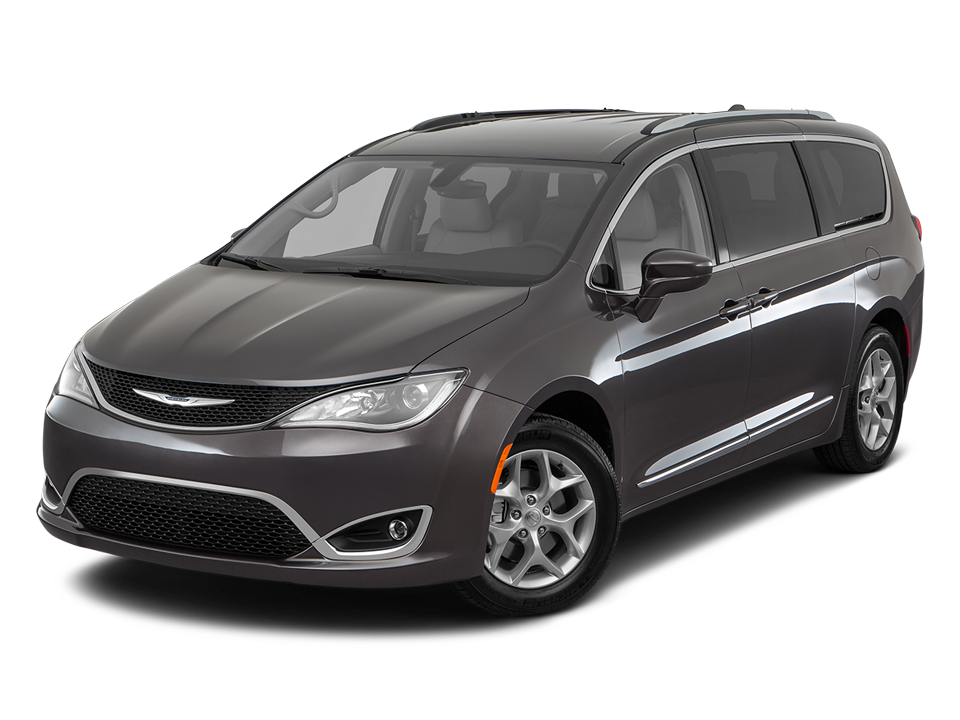 The Chrysler Pacifica: Mastering the Minivan
Ever since its triumphant return to American roadways in 2017, the Pacifica has garnered praise for its high-quality interior and impressive list of features. User-friendly technology, intuitive infotainment system, and consideration for safety all make it an ideal family vehicle.
It's only natural that such a well-received minivan would originate from the Chrysler assembly line. Chrysler was among the very first manufacturers to release a minivan, and they've dedicated extensive research and development into honing their craft. The Pacifica's appealing array of high-quality features is complimented by a low price and excellent fuel economy, adding to the minivan's stellar value.
If you're searching for a comfortable family car in Fox Valley, we've got you covered. At Sycamore Chrysler Dodge Jeep Ram, our Master-certified sales and leasing consultant and team of knowledgeable experts are here to work with you to find the right vehicle to suit your needs. Call or come by the dealership today to try the Pacifica for yourself and explore our selection of other vehicles.
What's New in the 2019 Chrysler Pacifica?
The 2019 Pacifica delivers above and beyond the standard minivan, designed for a quiet, comfortable ride with plenty of convenient features.
The Pacifica's interior has earned enthusiastic reviews and sets it apart with high-quality touches. The minivan accommodates seven across cozy cloth seats, although available additions include a second-row middle seat, leather seats, and heated seats. The large cabin has plenty of room for both children and adults, with four sets of LATCH car set connectors.
Family cars must often facilitate a well-earned nap at the end of the day, and if any passengers start to doze off, their rest won't be disturbed by road noise. Steering and brakes work like a charm, and generous insulation ensures a quiet ride.
The list of features that come standard on the Pacifica are astounding, even for a minivan. The vehicle sports Apple CarPlay, Uconnect infotainment system, six-speaker stereo system, Android Auto smartphone integration, and more. Uconnect Access allows you to start, lock, and keep tabs on your Pacifica from anywhere using your phone. Available features include satellite radio, parental controls, rear-seat DVD player, vacuum, and a 4G Wi-Fi hot spot among others.
Safety is an integral part of Chrysler's plan for the Pacifica, which comes with rear cross traffic alert, blind spot monitoring, and other standard safety features. Available features include an assortment of driver assistance tools like lane departure warning, forward collision warning, automatic parking, and automatic emergency braking among others.
The History of the Chrysler Pacifica
While many vehicles undergo transformations over generations of new releases, the modern Pacifica is essentially an entirely different vehicle than the first Chryslers that bore its name. In 2004, the Pacifica rolled off the line as a crossover, although it was presently built around the same chassis as the maker's minivans. This incarnation remained on the market until 2008, when Chrysler chose to shift their attention to other vehicles.
The Pacifica found new life in 2017, when Chrysler reimagined it as a minivan with a premium interior and bevy of new technological features. The following year, Chrysler released a hybrid model Pacifica, considered to be the first hybrid-powered minivan to hit the market.
We Have it at Sycamore CDJR
At Sycamore CDJR, we want to help Fox Valley drivers find exactly what they're looking for, whether it's a top-of-the-line minivan or any other car, truck, or SUV. We hope that you'll peruse our online stock or pay a visit to our lot. Remember to ask about our incentives and specials on new and pre-owned vehicles.